Mascot Balloons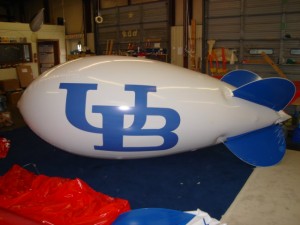 We manufacture mascot balloons in the USA!
Call 1-800-791-1445 for custom mascot balloons made in the USA!
Email:Sales@MascotBalloons.com for a quick quotation!
Sometimes you only need a balloon with your mascot's image imprinted on it. Maybe, you want something a little different and try an advertising blimp with your mascot on it. Easy to use and very inexpensive!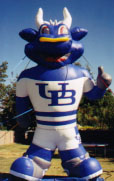 There are many different types of inflatables that fall in the category of mascot balloons.
These include mascot cold-air inflatables like the 25 ft. buffalo pictured above.
Maybe, you want a giant helium balloon with your team's mascot on it.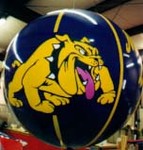 If you need a quote on mascot balloons or just need more information on options please contact us.
Call 1-800-791-1445 for more information.
Email:Sales@MascotBalloons.com